Photos- Working
SCROLL DOWN TO SEE SOME OF OUR BEAUTIFUL GROOMS FROM THE WORKING GROUP!
THE AMERICAN KENNEL CLUB WORKING GROUP
Dogs of the Working Group were bred to perform such jobs as guarding property, pulling sleds and performing water rescues. They've been invaluable assets to man throughout the ages. The Doberman Pinscher, Siberian Husky and Great Dane are in this Group. Quick to learn, these intelligent, capable animals make solid companions. Their considerable dimensions and strength alone, however, make many working dogs unsuitable as pets for average families. And again, by virtue of their size alone, these dogs must be properly trained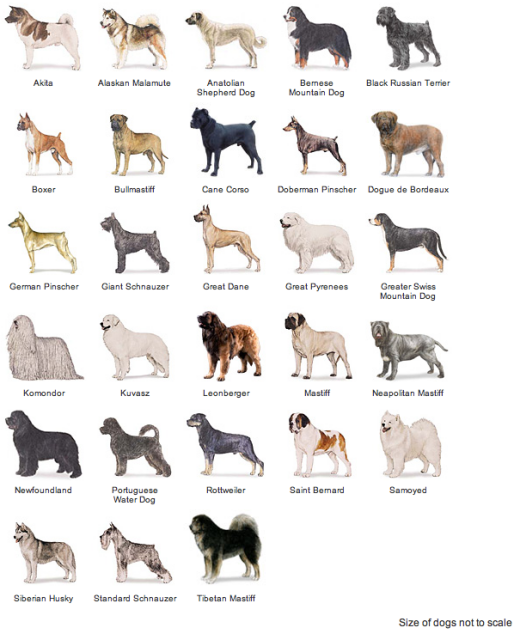 CLICK ON THE PICTURES BELOW TO SEE FULL SIZE IMAGES OF CUTE WORKING BREEDS THAT WE HAVE GROOMED!
GroomingDales Hours: By Appointment

Sunday No grooming, store open 6pm-7pm, boarder pick ups

Monday: No grooming 6pm-7pm boarder pick ups

Tuesday- Saturday Grooming 8am -5:00pm (Pick-ups by 9pm).

LAUND-UR-MUTT Hours:

Sunday CLOSED
Monday CLOSED
Tuesday-Saturday 8:00am-9:00pm
(Please finish by 9pm)